Posts: 174
Joined: Sun Nov 16, 2014 10:01 am
Sat Jan 03, 2015 5:04 pm
Well I had posted some pictures of some of my stuff in the December painting competition thread, but I figured it was time for me to start a plog here. So here's some fluff for my Feral Resistance army, as well as shots of everything I've completed so far. I'm actually hoping to eventually do Hawk style canopies for my aircraft, but I have not thought out the best colour to complement the black, probably blue. Anyone have any good advice on this?
The Yellow Court
After the Scourge invasion and the fall of Earth and the Cradle Worlds, life was a often a desperate struggle for the few remaining humans trying to eke out a living in the underworld or in desolate environments that even the Scourge hesitated to venture into. As the years went by, many who did not perish instead suffered from madness and depression. In those dark hours, some few with insane insight began to turn to ancient and long forgotten gods whom they hoped would heed their desperate prayers for salvation. In time the worship spread, and for at least one group of survivors, it seemed that their prayers had been answered.
A mysterious being known only as the King in Yellow came forth, offering guidance and salvation to the beleaguered resistance. He became known as such due to his huge stature and tattered yellow robes, yet nobody could seem to pierce the veil of those robes and view the true form of the King in Yellow. He claimed to come from a place known as Carcosa, though no further explanation was offered. Along with the King in Yellow came a cabal of his priests, who were clearly human but of equally imposing stature as their lord. They carried great scythes with them a symbol of their office, though the King himself carried no armament, for he claimed he needed none. From whence these strange beings had come from, nobody was able to explain, but in their dire state, the survivors took the proffered hand willingly.
The King in Yellow was quick to organise the survivors into a cohesive group, and began orchestrating raids with what little assets the group had to seize more weapons, armour and supplies. In just under two years, the force that would come to be known as The Yellow Court had become a formidable civilisation which had subsumed several smaller groups into it and had captured enough infrastructure to become self-sufficient. The members of the Yellow Court, by now completely devoted to the King in Yellow and his priesthood, began to colour their vehicles and garb yellow to show their dedication to their master. They have become a fanatical fighting force, shepherded into battle by priests of the King in Yellow, and sometimes even accompanied by the King himself in his massive custom hovercraft, The Yellow Sign.
As the Reconquest began, the King in Yellow revealed a part of his greater scheme to his followers. He told them of a play, one performed in Carcosa where he came from, and which he needed to bring to their world. He swore that should the play be successfully called forth, the Scourge on the planet would be utterly destroyed. The Yellow Court now works toward that end, their inexplicable behaviour often baffling UCM intelligence as to their motives. They have declined direct aid from the UCM, though they are not above "using" the UCM to further their own mysterious goals whenever it proves convenient. Sometimes, they show outright hostility towards UCM elements they encounter, as well as to any other outsiders.
Some speculate that the King in Yellow represents something greater which has not yet revealed its full presence. Whether that is the case or what that is, nobody except the King himself can yet say...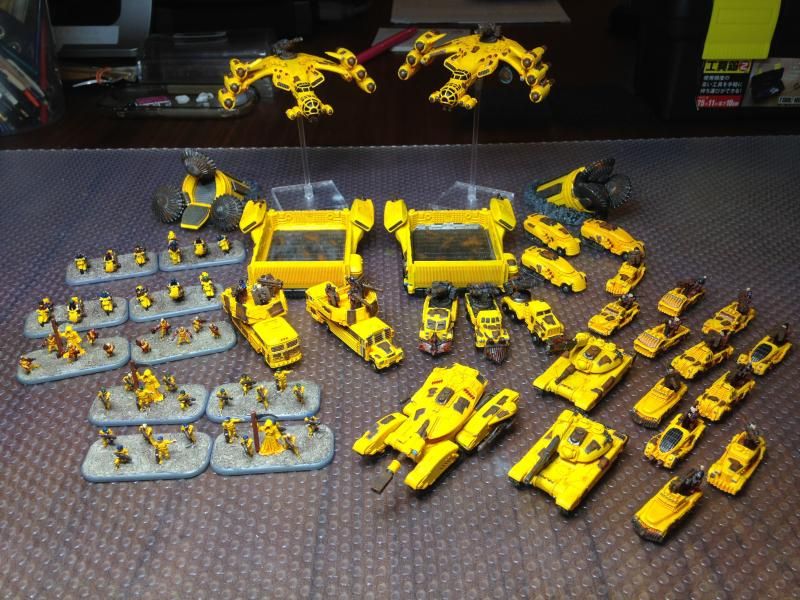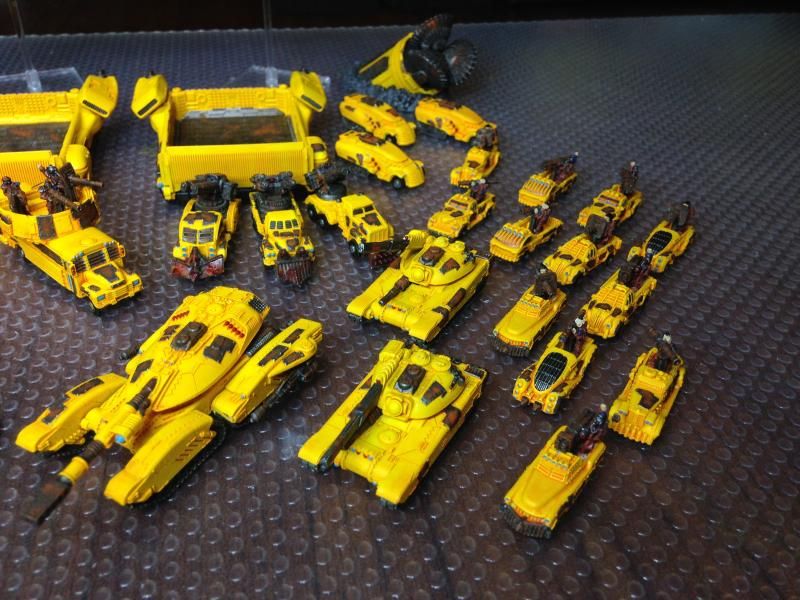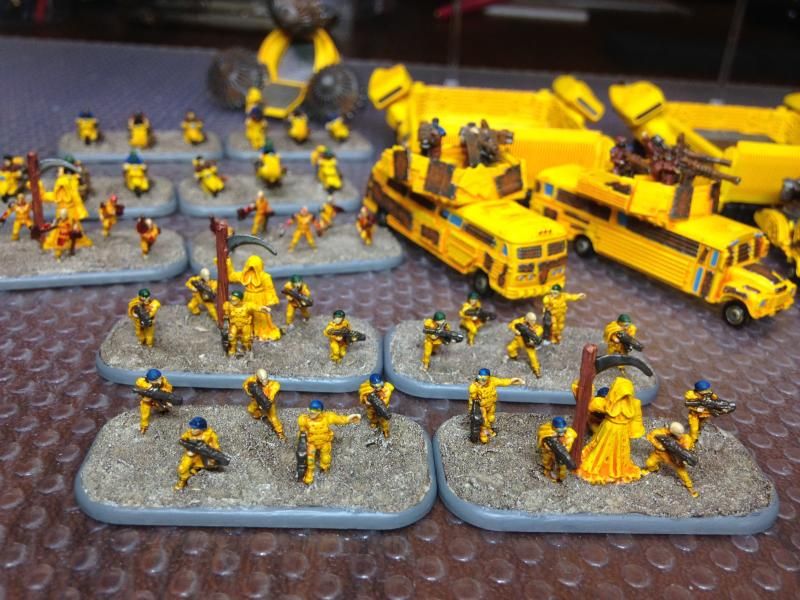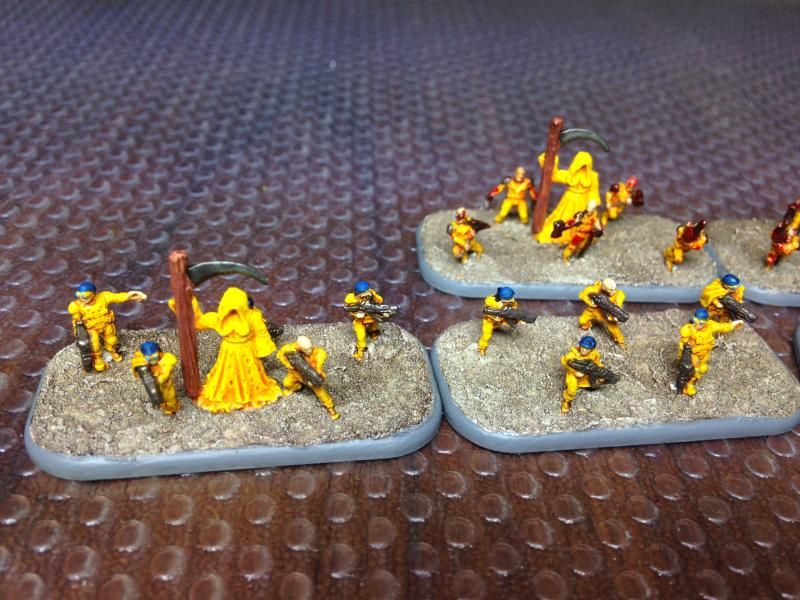 "Have you seen the Yellow Sign?"