Mon Jul 13, 2015 7:27 am
So, I've had some of these minis for, quite literally, years. Recently I thought it might be a good idea to actually paint them, such that I can then game with them. Revelation. So, for the UCM, I'm using the mini-hexocam stencils from anarchy models, and despite a few hiccups (that they stick really, really well to Vallejo Brown Violet and
no
other colour), it's coming along nicely.
With commander(s), this is a 750 point force, perfect for a Sunday Skirmish.
The whole force, basically a UCM starter army with a couple of Falcons added in.
Close up of Bear #1 (I need to name these things, I think)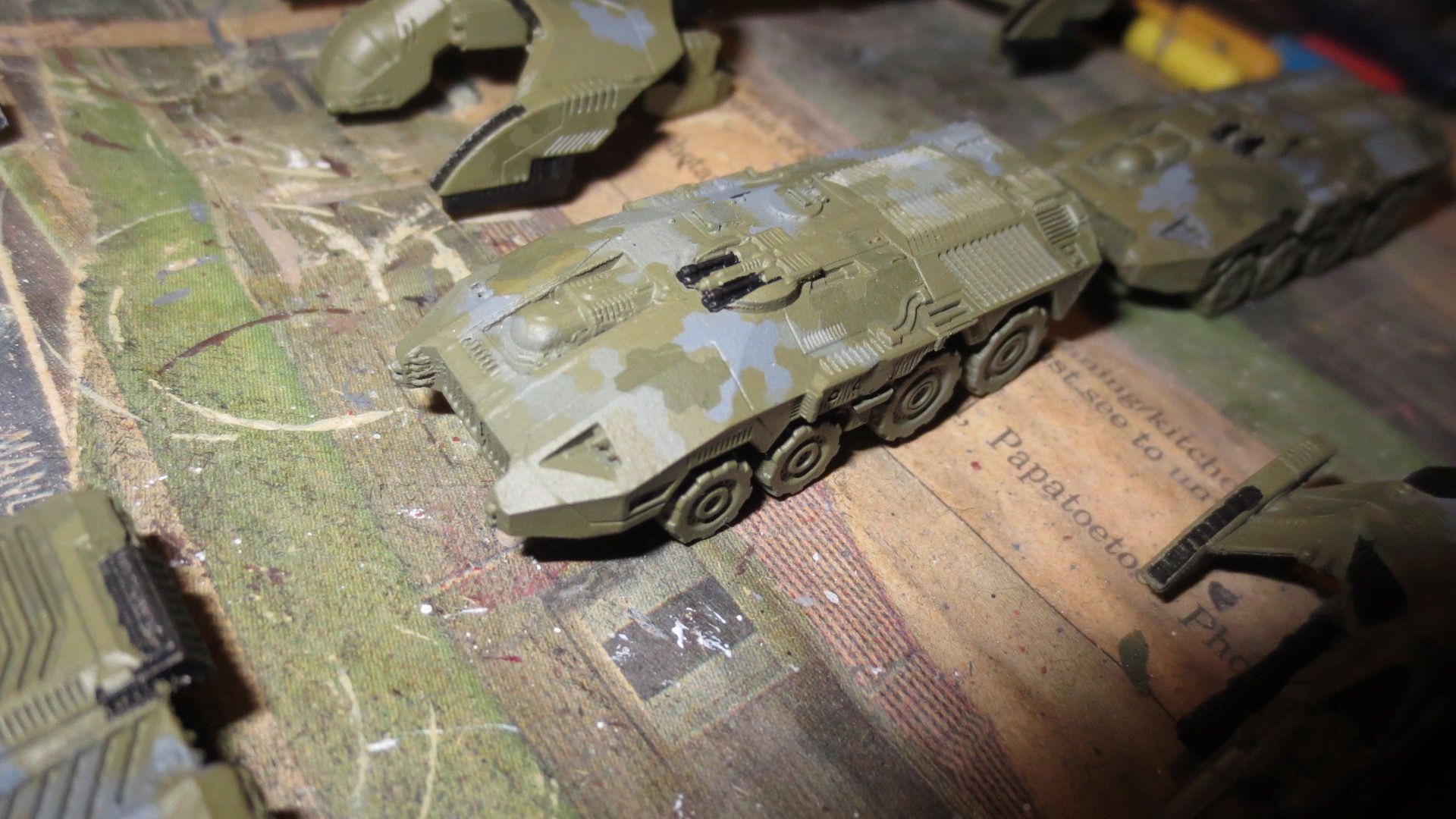 The lead Falcon (Seriously, names will help when I expand this… plus, it sounds way cooler)
The Sabre squad (in the Clash list they learn to share with some Rapiers…)
Last edited by
Ravager
on Fri Mar 18, 2016 9:51 am, edited 1 time in total.